Last week I got the sick. Yes, it was about time that I got a cold since I was almost sick-free last winter. I have a few tricks to get rid of my colds fast. First, drink lots of fluids (like hot toddies, water and OJ), eat homemade matzoh ball soup, and drink my super-C-tea! Below is a quick and delicious matzoh ball soup recipe, which is also sometimes called Jewish penicillin!
INGREDIENTS
3 eggs, separated

1/2 teaspoon salt

3 tablespoons chicken fat (schmaltz) at room temperature (ask your butcher for it, but if you can't find it, use vegetable oil)

3 tablespoons hot chicken broth

3/4 cup matzoh meal

2 quarts water

9 cups homemade chicken stock or canned low-sodium chicken broth, skimmed of fat

1 sprig dill weed, fresh

3 large carrots, cut into 1-inch cubes

7-oz bag Manischewitz fine egg noodles
DIRECTIONS
In a large bowl, beat the yolks with the salt until thick and yellow colored. Mix in the chicken fat and hot chicken broth until well mixed. In a separate bowl, with clean beaters, beat the egg whites until stiff, but not dry peaks form. Fold the egg whites gently into the egg yolk mixture. Carefully fold in the matzoh meal. Refrigerate the mixture for at least 1 hour.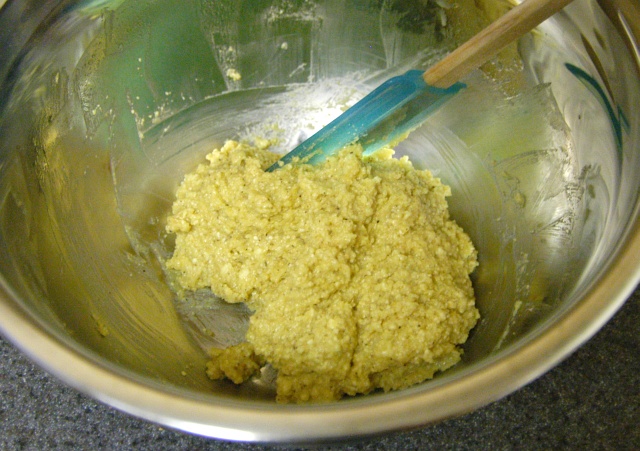 Place 2 quarts of water on boil and once boiling, salt generously. Wet hands and shape matzoh mixture into balls about 1 inch in diameter.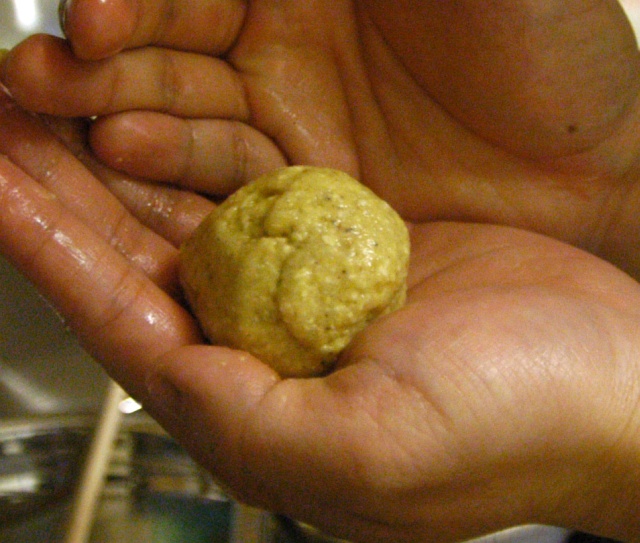 Add the matzoh balls to boiling water. Don't add more until first batch surfaces! Do not make the matzo balls too large, as they will expand generously upon cooking. Cover and cook approximately half an hour. Remove with slotted spoon.
If balls fall apart, add small amounts of matzoh meal until proper consistency.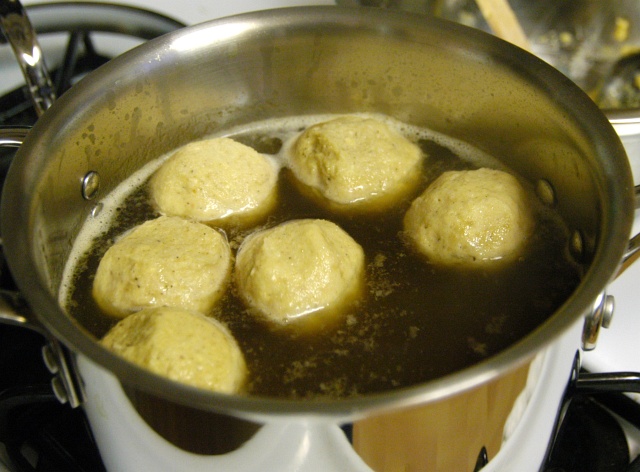 In the meantime, bring the homemade chicken stock or canned broth, carrots, dill weed and noodles to a boil; reduce heat and let simmer for at least 20 minutes. Add salt and pepper to taste, if needed.
Using a slotted spoon, transfer the matzo balls into the chicken soup. Simmer for 10 more minutes, then ladle soup into serving bowls and place Matzoh Balls in the individual bowls and serve it to your sickly family.